Potential buyers touring several properties in the Sullivans Island real estate market are going to be making a mental comparison of the homes. That's why when you put your home up for sale, you want it to be at its absolute best. Repairing items is part of the process of preparing a house for sale.
Some types of repairs are especially important to handle before you open your home to potential buyers. Discover a few examples of those necessary repairs.
1. A Malfunctioning Fireplace
Do you have a fireplace in your home? If so, that's a good thing! The presence of a fireplace in a home is an appealing feature for many potential buyers. A woodburning or gas fireplace allows potential buyers to imagine themselves sitting in front of a pleasant fire on a cool evening, enjoying soup, tea, or even a bowl of popcorn. So, it's a good idea to fix any issues with your fireplace and chimney. Sweeping the interior of the fireplace is another smart idea.
2. A Slow Sink Drain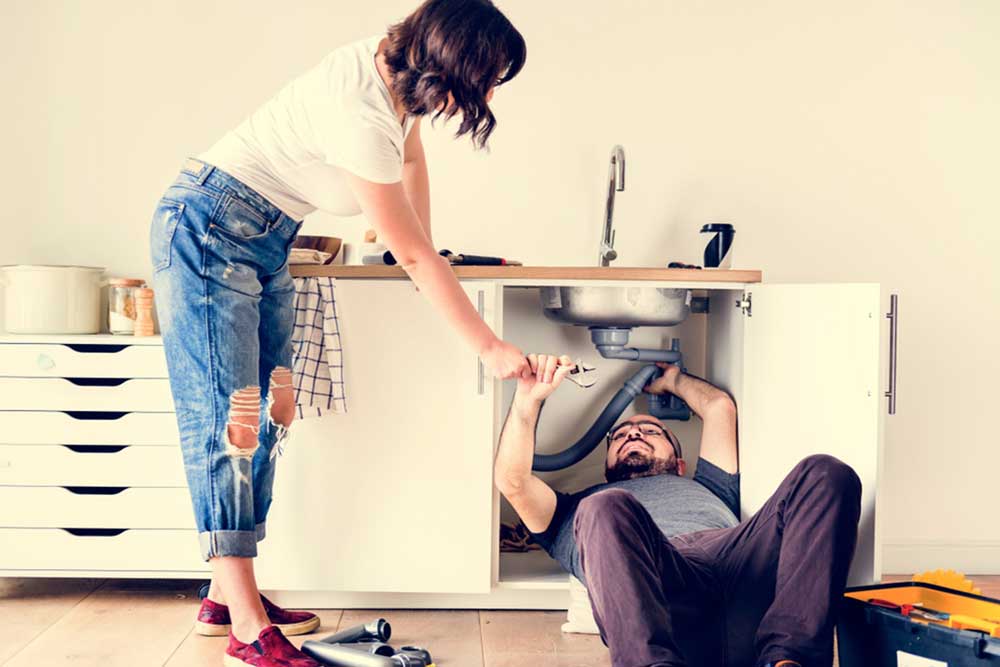 Most potential buyers put a lot of their focus on the bathrooms in a home. One part of the focus goes to the décor of the powder room, while the other part goes to the sink and toilet.
A slow-draining sink can be an indication of plumbing problems in a home. This is why it's essential to make sure your bathroom (and kitchen) sinks drain freely and quickly.
A slow-draining sink may be something you can fix yourself with the help of a plunger. If that doesn't work, call in a plumber to solve the issue.
3. A Damaged, Worn-Out Roof
Your roof is one of the first things a potential buyer sees when pulling up to your home. Missing, faded, or worn-out roof shingles leave potential buyers with a poor first impression of your property.
Investing in roof repairs or even a new roof lends to the beauty of your home. Plus, your realtor can highlight the updates to the roof as one of your home's many selling points.
4. A Loose Handrail on a Staircase
A loose or wobbling handrail on a staircase is not as noticeable as a damaged roof but is still an important item to fix. A shaky handrail is both a safety hazard and can leave questions in the mind of potential buyers regarding the overall condition of the home.
It's best to call a professional home repair person to examine the wobbly handrail to determine the proper fix. The spindles of the handrail or even the railing itself may need replacement.
5. A Malfunctioning Toilet
Not only do potential buyers look at the sink operation in a bathroom, but they're also very likely to take a good look at the toilet.
A toilet that's continually running, doesn't flush completely, or is slow filling can make a potential buyer question the condition of the plumbing in the home. Consequently, it's best to contact a plumber to fix these or other issues with your toilets before showing your home.
6. Chipped or Damaged Tile Flooring
Flooring is one of the first things a potential buyer looks at when touring a room. Do you have a tile floor in your kitchen or hallway that's chipped, cracked, or otherwise damaged? If so, this is another important repair to take care of before trying to sell your home. Whether you're selling in the Kiawah Island real estate market or elsewhere, you want potential buyers to look down and see an expanse of intact, clean tile.
7. Holes in the Walls
Some types of holes in a wall are more noticeable than others. You can have a hole in the wall behind a door created by a doorknob smashing into it. Or, you could have a series of pinholes in a wall from hanging and rehanging framed artwork. Either way, repairing holes means potential buyers will see an intact, smooth wall instead of its imperfections.
Also, once you repair the holes, it's best to repaint the wall. This gives the wall fresh color and helps to hide your repair work. In fact, painting walls can be advantageous even if you don't have any holes to repair!
8. A Damaged or Worn-Out Front Door
The appearance of the front door is another feature that contributes to a favorable first impression of your home. So, it's essential to take some time to examine the condition of your front door. Its surface should be free of damage and rust. In addition, its color should be fresh and bright. The knob and lock should be in good working order as well.
9. Non-Working or Flickering Lights
Walk through your home and test your lights to ensure they're in good working order. If a light doesn't work, it may be as simple as replacing a light bulb. Alternatively, a light that constantly flickers or goes on and cuts out right away points to a more complicated electrical issue. An electrician can diagnose the problem in a safe manner and make the proper repairs.
10. A Damaged or Dirty Driveway
Not surprisingly, a cracked, stained, or crumbling driveway is not an impressive sight to a potential buyer pulling up to your home. Once again, keep in mind the importance of making a great first impression on all visitors.
A concrete repair professional can repair crumbling, broken, or cracked areas of a concrete driveway. If your driveway has stains or excessive dirt, you can hire a professional to pressure wash it to give it a clean, attractive appearance.
Essential Repairs Can Boost the Home Selling Process
Taking the time to make these and other essential repairs can help put your home in its best light for all potential buyers.